What are Centering Devices Used for?
There are several reasons, why you should use a centering device when inspecting with videoscopes. The most important reasons are:  
Centering Tools for Videoscopes
viZaar's product portfolio includes a wide range of centering devices for videoscopes of various diameters. Furthermore, the mounting of centering devices on articulating videoscopes (mounting behind the bending neck) differs from the mounting on non-articulating videoscopes (mounting on the camera head).  
Centering Devices for Articulating Videoscopes
There are four centering disks for the VUCAM XO/XO+. The inner diameter of the disks is 6.0 mm, the diameter of the probe. The outer diameters of the four centering devices are 15 mm, 30 mm, 60 mm and 80 mm. In order to fully use the articulation, the centering disks are mounted behind the bending neck.  
Centering Devices for VUMAN X-WAY
For every interchangeable video probe of the VUMAN E3, there is a suitable centering device kit. But the kits differ, depending on whether you are using an X-WAY or a spring-loaded video probe. Similar to the VUCAM centering disks, the X-WAY centering devices are mounted slightly beneath the articulation section in order not to have any influence on the X-WAY functionality. We offer the following centering device kits for VUMAN X-WAY probes: 
60 mm

 

44 mm

34 mm

 

24 mm

 

17 mm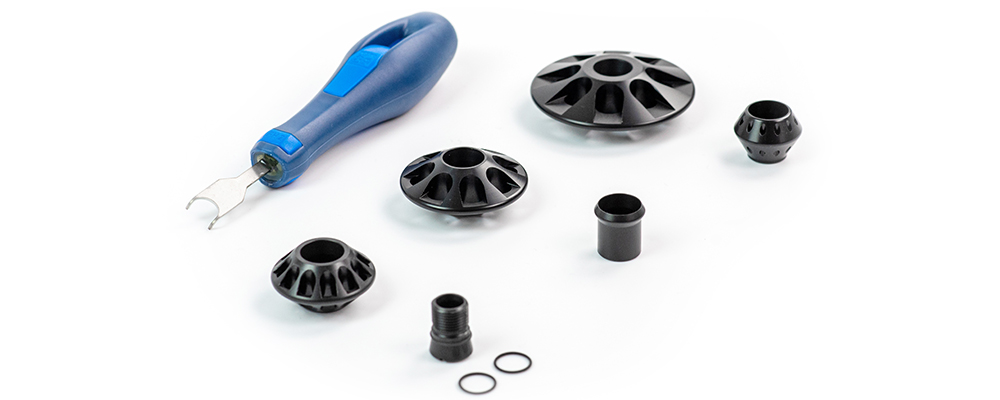 60 mm

 

44 mm

34 mm

 

24 mm

 

17 mm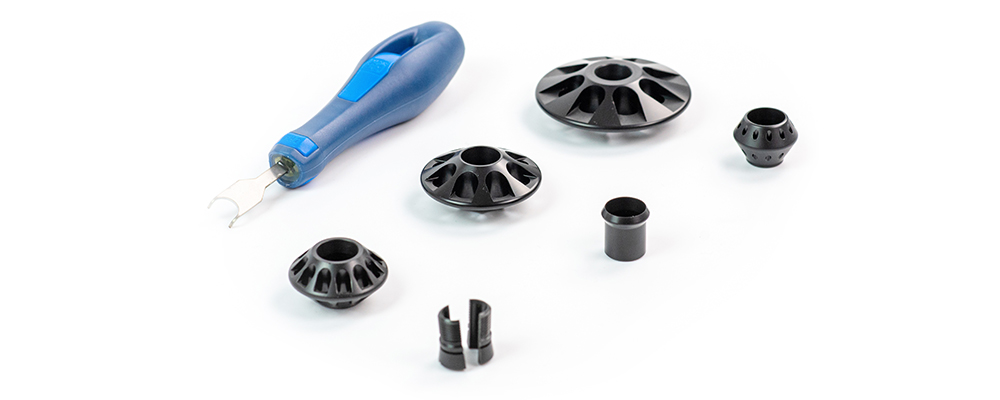 Special Centering Devices for VUMAN Probes
Our centering devices for non-articulating video probes have been specially designed for mounting on the camera head of VUMAN probes. They are directly mounted on the head of the camera and allow for an especially precise probe guidance and steady image recording. 
80 mm

 

60 mm

 

46 mm

 

36 mm

 

26 mm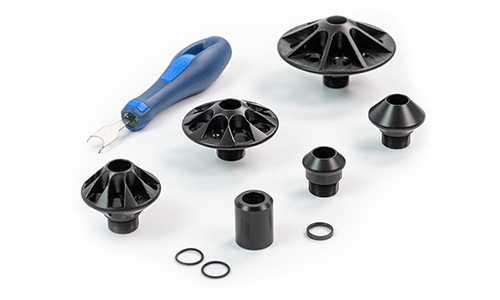 60 mm

 

44 mm

34 mm

 

24 mm

 

17 mm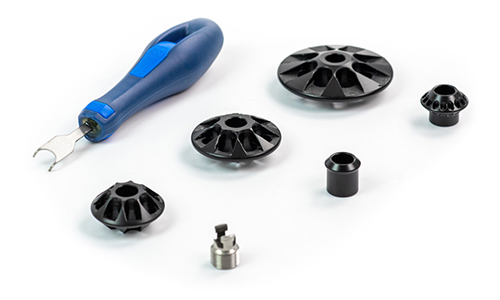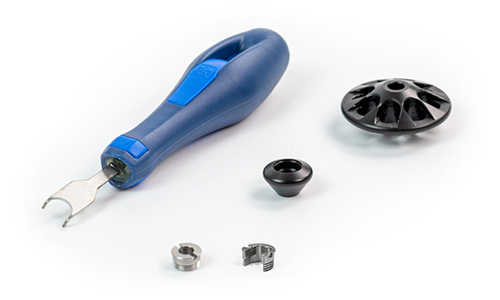 3
mounting adapter Ø 6.1 mm probes
4
mounting adapter Ø 6.4 mm probes
Customized Centering Tools
In the context of special inspection requirements and customized camera systems, we have also gained lots of experience in the development of customized centering tools. For example, would you like to center the VUMAN 6.1 mm probe in a 1.5 m diameter pipe? No problem! We've had this case before and developed the solution you can see here. So, if you need a centering device for an inspection camera or a different probe diameter than listed above, contact us! We are more than happy to advise you and, if necessary, to develop a special solution for you!  
Do you need help with your remote visual inspection? Or are you perhaps looking for an inspection system, but don't know which one is most suitable for your application? Contact us! Together, we will find the right solution or service for you!
Reach out to us via phone: +49 7432 98375-0 , e-mail: info@vizaar.com or by using our contact form.