The pan-tilt-zoom camera SNK 60x by viZaar is an inspection camera for remote visual inspection of tanks, containers and large pipes. With its extensive range of accessories and the different versions with LED or halogen lighting and optional aluminium or stainless steel housing, the SNK tank camera is ideally adaptable to your inspection environment. Whether in liquids or in the air, the SNK 60x can be used everywhere.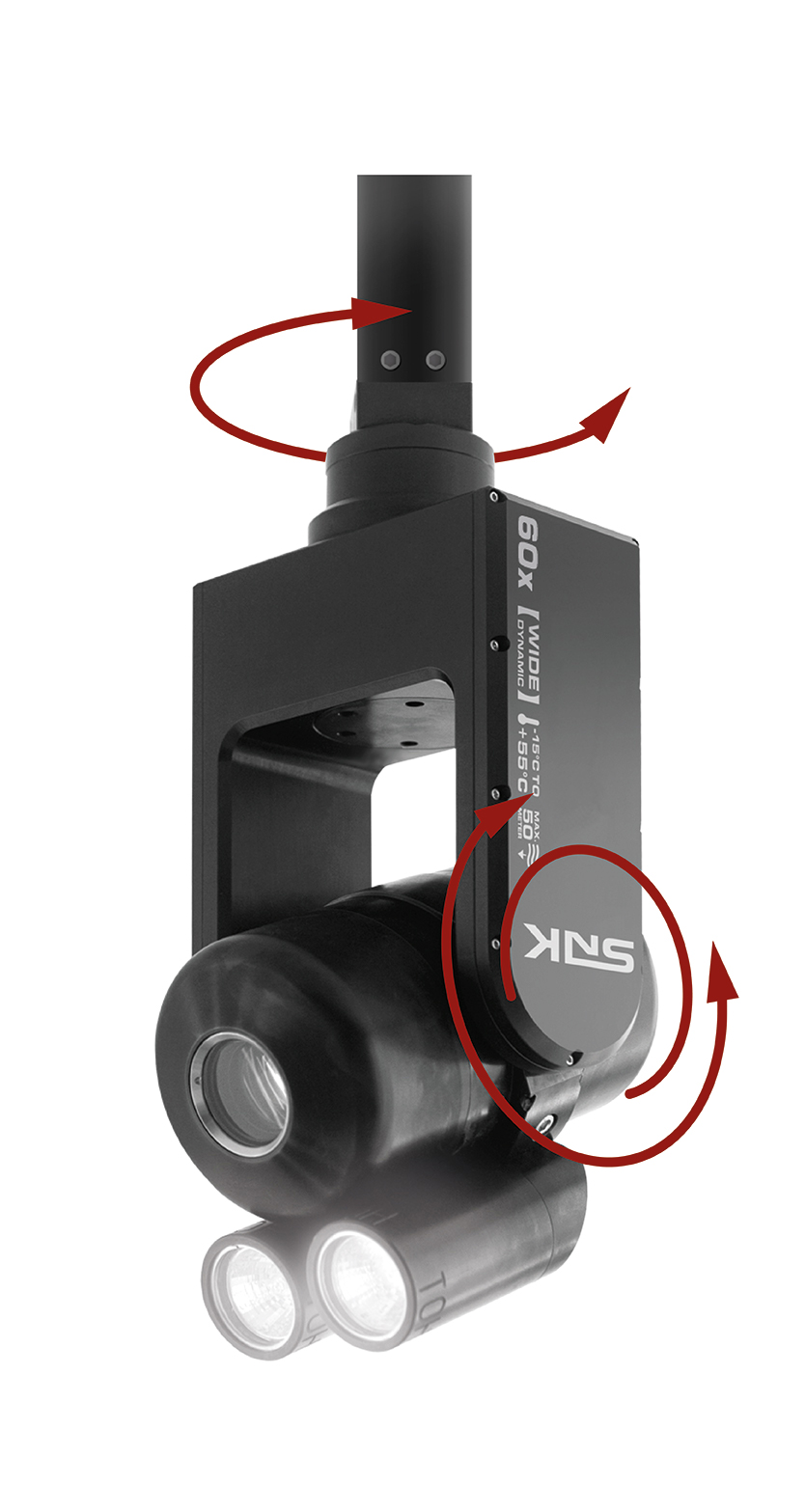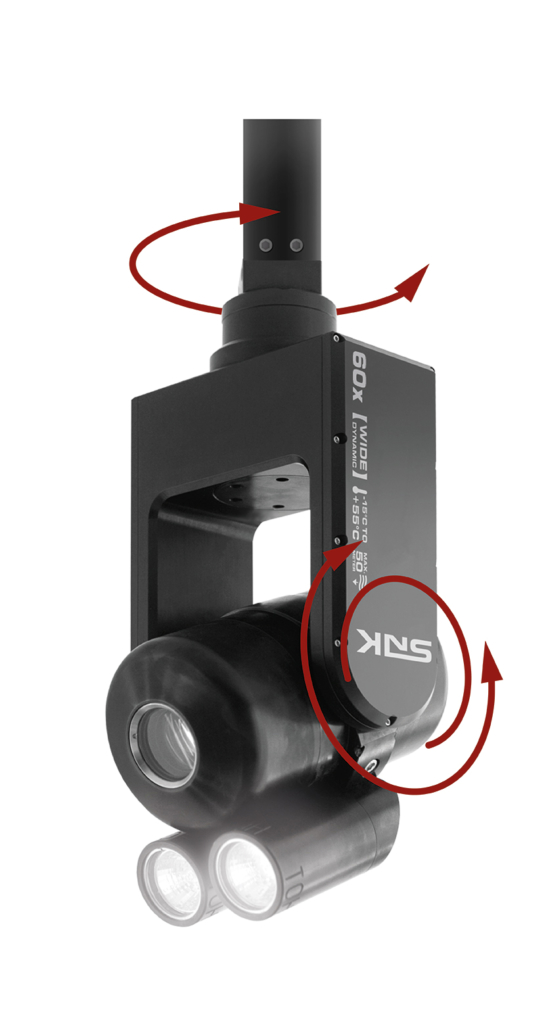 2
60x zoom and macro function
4
High performance LED lighting
The ultimate tank inspection camera
Pan-tilt camera with 60x zoom
Detect the smallest details even at great distances! With the 60x zoom of the SNK 60x, you can obtain conclusive images for your visual inspection even at greater distances. Discover the smallest cracks, changes in welds and other critical defects with the zoom and high resolution. In addition, the latest version of our pan-tilt camera has a macro function that gives you even more precise details even at a distance of a few millimetres from the test object.
Portable tank camera system
Do you work in critical environments such as the chemical industry, where there is not always access to power outlets? No problem with the new SNK 60x tank camera! There is no need for problematic cable extensions. Instead, you can now operate the SNK 60x in battery mode for up to 5 hours without the need of an external power supply. Equip yourself with as many batteries as you need. The standard 36V Bosch battery can be purchased anywhere. The new accessory case of our tank camera offers space for two of them and an external charger.
The positions of the SNK 60x vessel camera can be stored, simply called up and thus automatically and reproducibly approached. Scan the container wall systematically with the Run & Scan automatic. Illumination by two separately adjustable headlights of the pan & tilt camera ensure best illumination and simplify error detection. The pan-tilt function of the SNK 60x enables visual inspections of tanks and containers in all-round view.
Operation and documentation
Operate the tank camera SNK 60x conveniently via the specially developed MATRIX E3 documentation unit. Thanks to the remote control function of the Matrix, it is possible to inspect tanks and containers with the pan-tilt tank camera up to a work length of 150 m without the need for you or an employee to enter the application. By means of digital image processing, the MATRIX always shows you an upright image, even if you use the SNK 60x upside-down. In addition, an X/Y position indicator is displayed on the matrix, which ensures traceable orientation and documentation.
Do you already own a Revolver 80 system? Then benefit from the pre-configuration of the MATRIX E3 and expand your Revolver system with the SNK 60x camera head.
Tank camera with extensive accessories
As it is usual for viZaar products, our PTZ tank camera also has a wide range of accessories. These include carbon fibre rods, pushing trollies, a manhole tripod and a camera lift. Furthermore, you can always buy replacement camera heads for the SNK 60x.
The SNK 60x is a versatile PTZ inspection camera. It helps you carry out vessel inspections quickly and reliably while creating precise and convincing documentations.
The SNK 60x is especially used in the following sectors:
Inspection of large-volume components with increased need for illumination, all-round view and zoom, such as tanks, vessels, boilers, chimneys or manholes.
Inspection of agitators and their components in reactors and tanks
Under water, e.g. inspection of ship bottoms, cisterns and water storage basins
In the pharmaceutical industry
In the nuclear sector
In the food industry
Do you need help with your remote visual inspection? Or are you perhaps looking for an inspection system, but don't know which one is most suitable for your application? Contact us! Together, we will find the right solution or service for you!
Reach out to us via phone: +49 7432 98375-0 , e-mail: info@vizaar.com or by using our contact form.