Without illumination, even the best endoscope is not able to provide you with significant pictures for your visual inspection. Today, LED-light sources are preferred over halogen and xenon light sources. Due to their energy efficiency and durability, the LED-technique makes a positive contribution to the energy revolution and reduces energy consumption. With a stationary light source for a fixed workspace or a mobile solution you are complementing your borescope to the perfect inspection system.  Special solutions can also be found in our product range.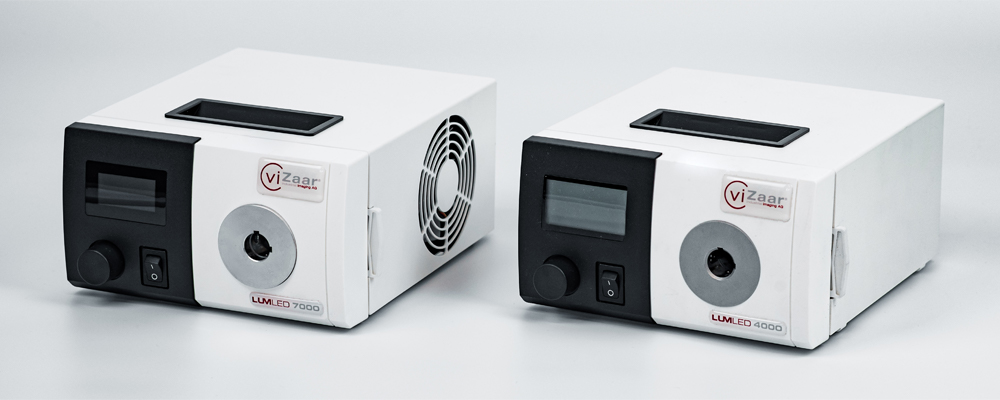 Our range of endoscope lights and illumination accessories
viZaar accessories for light and documentation
Apart from initial costs and operating expenses, light performance, colour temperature and light intensity are among the most important criteria for an own light source. Endoscope light guides connect light source and endoscope. Flexible, semi-flexible or rigid illumination fibers offer targeted illumination and are available in different models and diameters. Our catalogue offers a wide range of endoscope light sources and light source accessories.
Additionally, we offer a large selection of endoscope accessories for documenting your visual inspection.
Contact us for consultation on which endoscope lights are best suited for your inspection. You can find more information about the individual light sources and endoscope illumination accessories in our catalogue.