Motorized retrieval tools
In order to guarantee the successful retrieval of foreign objects from systems and plants, viZaar is offering a wide range of non-motorized as well as motorized retrieval tools. The use of motorized retrieval tools that are able to actually grab and hold objects can play a decisive role for the successful FOSAR.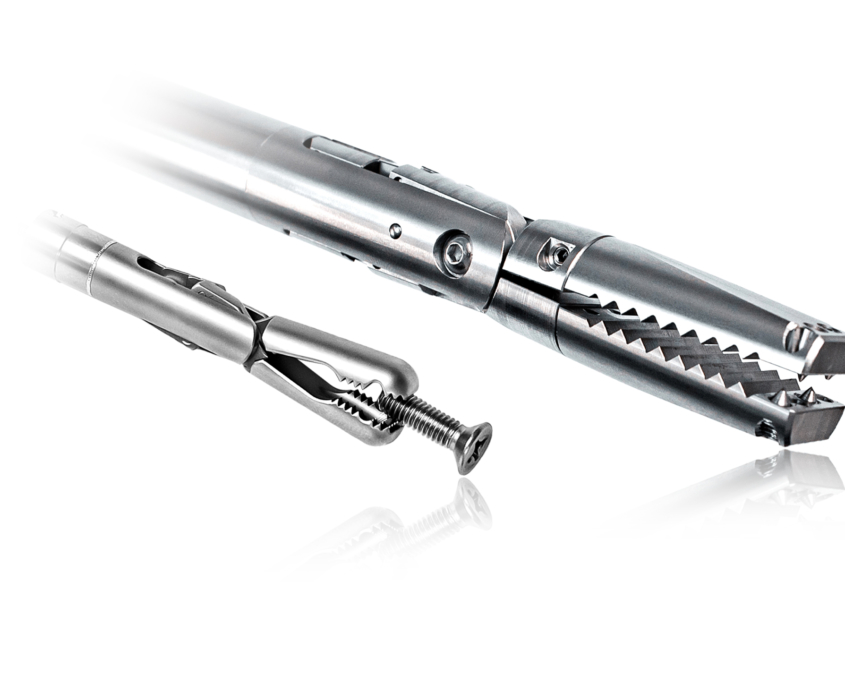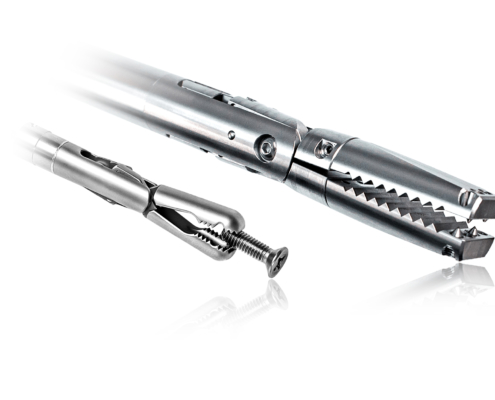 1
Motorized retrieval tool GR 8 for retrieval of medium-sized and smaller objects
2
Motorized retrieval tool GR 16 for retrieval of big objects
Motorized retrieval tools by viZaar
Motorized retrieval tool GR 8
Motorized retrieval tool GR 16
Motorized retrieval tools in detail
Smallest motorized retrieval tool GR 8
Our GR 8 gripper is one of the smallest motorized retrieval tools in the world. The gripper is only 8.4 mm thin and its glass fiber reinforced push rod measures only 4.5 mm. The GR 8 is even waterproof and the electrical power supply is integrated into its up to 30 m long push rod. This way, the GR 8 gains in stability and is able to grab and retrieve even larger objects from your application.
The gripper head of our small motorized retrieval tool is interchangeable. Switch between "T-Rex"! and "Mousetooth" gripper, depending on the situation.
The
"

big

"

retrieval tool GR 16
In terms of performance, our motorized retrieval tool GR 16 is an absolute pioneer. This gripper was developed for the recovery of medium-sized and large foreign objects. Depending on the situation, you can either use the large "Alligator" gripper or choose the "Three finger" grabber. The motorized retrieval tool GR 16 is controlled by a connecting cable and the push rod quick coupling system. The standard working length of the GR 16 is 15 m, but, if necessary, there is the option to order up to 30 m. The fibreglass push rod set, consisting of three different degrees of hardness, allows you optimum guidance and the best possible flexibility to reach the area where the foreign object is located.
viZaar retrieval tool sets with motorized retrieval tools
A well-balanced mixture of retrieval tools is indispensable for professional FOSAR. Therefore, we have put together several retrieval tool kits for you. They are available in three different versions, with and without motorized retrieval tools. Are you interested in such a set? Then find out more about our retrieval tool kits.
For more information about our motorized and non-motorized retrieval tools, as well as our tool kits, take a look at our retrieval tools broche and catalogue. For further questions regarding our tools and other inspection equipment, contact us at any time! ­
Do you need help with your remote visual inspection? Or are you perhaps looking for an inspection system, but don't know which one is most suitable for your application? Contact us! Together, we will find the right solution or service for you!
Reach out to us via phone: +49 7432 98375-0 , e-mail: info@vizaar.com or by using our contact form.