Visual testing with video endoscopes
As one of the leading companies in the development of industrial videoscopes, we put emphasis on visual inspection using our video endoscope systems.
Advantages of RVI with video endoscopes
The best videoscopes for your visual inspection
In order to always offer you the most suitable videoscope for your remote visual inspection, we offer a wide range of video probes. If you still cannot find the perfect solution, contact us! For years we have specialized in the development and production of customized inspection systems. We will develop the optimal video endoscope for your application!
VUMAN E3/E3+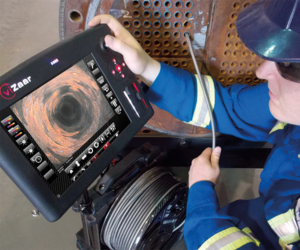 The VUMAN E3/E3+ is especially useful when it comes to long range inspections. With a length of up to 30 m and a diameter of only 6.1 mm, our VUMAN is the only articulating long video probe with remote focus in the world. Interchangeable video probes and optional optic adapters turn this endoscope system into a real VT all-rounder.
Mobile videoscope VUCAM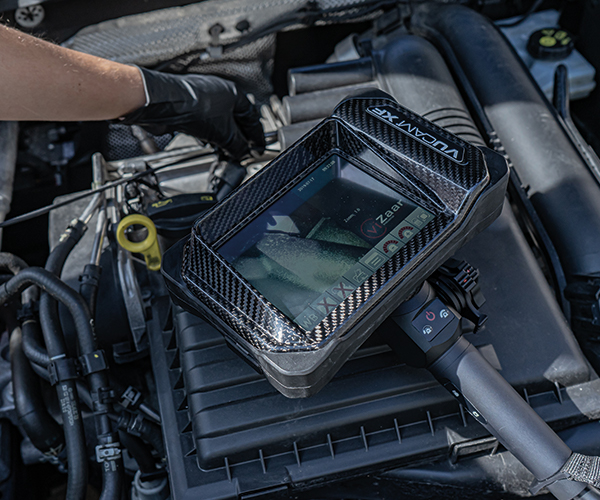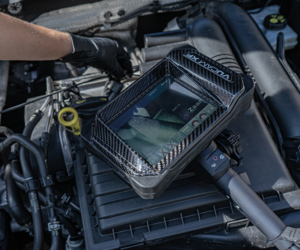 Our VUCAM series consists of three mobile videoscopes with 4 mm and 6 mm diameter and probe lengths up to 6.6 m. They are particularly suitable for work in the automotive sector, for gear and bearing inspections, in defence and security technology or in the wind and water power sector.
Sword probe for steam generators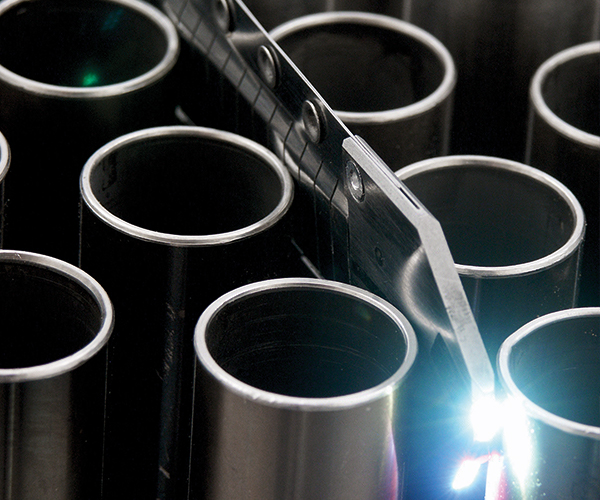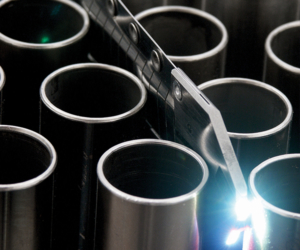 We have developed the VUFLEX especially for visual inspections of steam generators in the nuclear sector. This thin video probe fits perfectly between the tubes and with its downward-facing camera (optionally tiltable) you are able to easily inspect the spaces between the tubes. The VUFLEX is a very versatile videoscope which can also be equipped with small retrieval tools.
Visual testing with UV endoscopes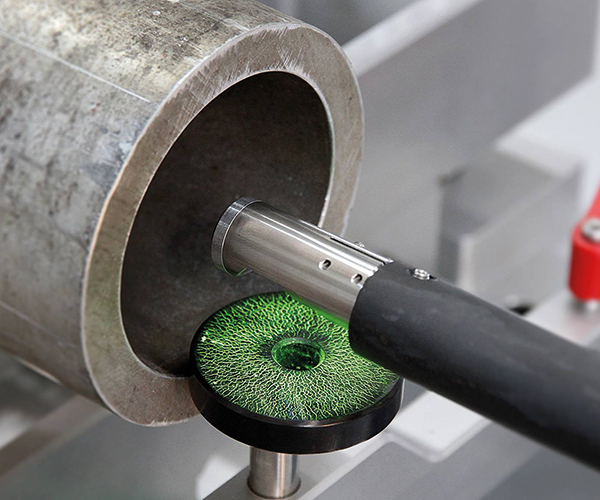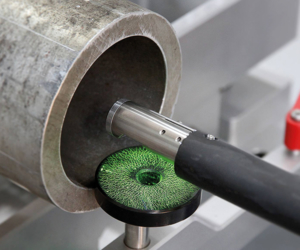 A very popular method for crack detection is the dye penetrant test. Perform reliable crack detection with our UV endoscope UVin. Finding and documenting product residues is a simple task for the UVin. Its powerful UV LEDs enable you to detect fluorescent substances such as proteins and oils with ease.
Where Industrial video endoscopy takes place
Do you have any questions regarding remote visual inspection with video endoscopes? Contact us! We look forward to giving you some advice.
Reach out to us via phone: +49 7432 98375-0 , e-mail: info@vizaar.com or by using our contact form.